Tuesday, November 2, 2021
3:05 AM
Tuesday, November 2, 2021
3:05 AM
Tuesday, November 2, 2021
3:05 AM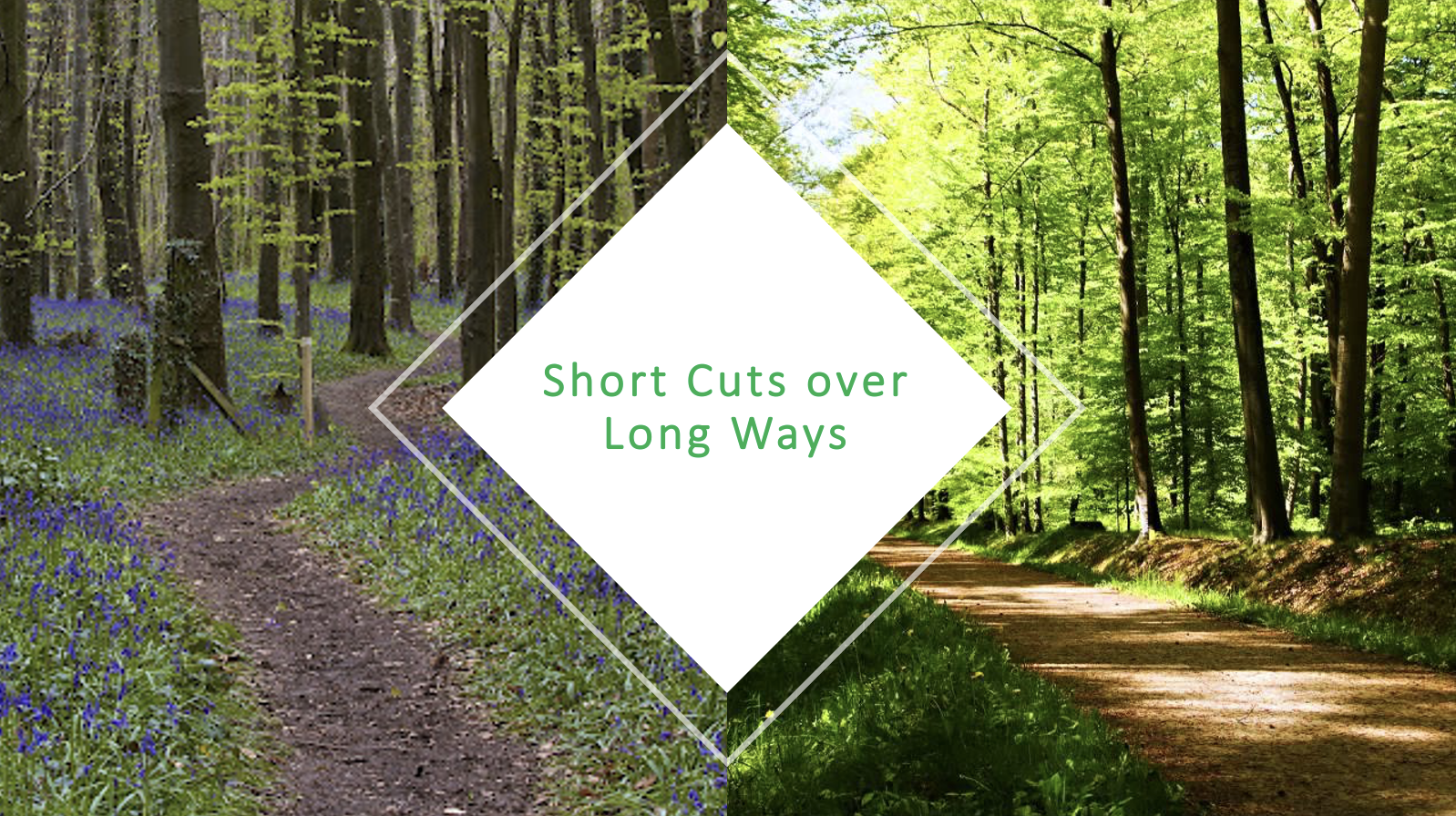 by Bill Lawrence, President of Leader Formation International
Short cuts along zigzag lines over wilderness wanderings to Christ's will
Jesus, the Leader, was real. Radically, totally, absolutely real. This means He was fully God and fully man in the same person.
However, He emptied Himself of His divine prerogatives and was absolutely free, not of His deity, but of His rights as God, His self-reliance and His own will. He limited Himself and accepted human limitations and human needs, yet without sin. He was fully man with no sin. He was Genesis 1 without Genesis 3.
He absolutely needed the Father and depended on the Holy Spirit. He was exactly what God expected man to be before man sinned. Now some may react to the word absolutely, and I understand if they do. I don't mean absolutely as in out of control; I mean absolutely as in the deepest need possible. We must not be afraid to recognize Jesus as human, as one of us in every way but sinful. That's what Christmas is all about; that's what His humanity is all about; that's what the incarnation is all about. Jesus was fully and totally identified with us. He was not like the father who plays with his children and pretends they are bringing him down to the ground, laughing with great joy that they can take this bigger than life figure down to their level, although both children and father know this is not the case. The incarnation was not a make-believe event for Jesus; it was the most real historical event ever. Thus we know that His infancy was real, boyhood was real, His need for prayer was real, His limits were real, His testing and temptation were real, His suffering was real, His pain was real, His death was real, His resurrection was real. Everything about His humanity was real. Period.
In fact, His testing and temptation not only were real; they were imperative. His testing and temptation are what made the wilderness imperative for Jesus, and if the wilderness was imperative for Him, how can it not be even more imperative for us? So it was that the Holy Spirit impelled (Mark 1:12) Jesus to go into the wilderness so He could prove Himself as the Messiah. Long after Moses built the tabernacle and Solomon built his temple and Herod built an even greater temple, the wilderness remained God's original temple, the place where His worshippers went to meet Him in solitude and isolation. God's presence made the wilderness holy, but where holiness is, evil is not far away because evil has a compulsive need to combat holiness and seek to replace it with its own destructive desires. As a result, Satan was not far away when Jesus entered the wilderness.
The wilderness was an awful place, the place most impacted by the curse of sin in the physical world, a place full of nothing that was holy, just as sin that promises everything ultimately is full of nothing that is holy. It was Jesus with the wild animals growling and roaring about; Jesus with the angels supporting and encouraging; Jesus with the Holy Spirit enabling and sustaining Him; Jesus with the Father praying and communing with Him; Jesus with Satan, testing and tempting Him. Forty days in solitary isolation without food, forty demanding days that tested Him as Messiah and led to intense temptation. Testing and temptation always go together, and at the end of those forty days, Satan came to tempt Him directly with three of the greatest leader temptations any of us can experience and all of us feel every day.
The first temptation—turn these stones into bread—was the temptation to self-reliance, to take things into His own hands and meet His needs apart from the Father. It was a temptation to doubt the Father and to act on His own because the Father was not acting quickly enough. In His response, "Man shall not live by bread alone," Jesus says some things are more important than bread, even after forty days of fasting and trusting the Father, and obeying God is one of those things.
The second temptation was the temptation to self-protection, to take care of yourself and keep yourself safe no matter what you face. But Jesus said, "Put not the Lord your God to the test." In other words, do not put yourself in danger, but know that Yahweh your Elohim will protect you at all times no matter what danger you face. Safety is never a matter of self-imposed danger but self-disciplined trust.
And the third temptation was the temptation of self-promotion. Make yourself successful, self-exalted. How common a failure this is among leaders in our day. So many fall into this failure. They seek self-recognition and actually want worship from others. No failure is more destructive than this shame. To lead you must model for all what it means to lead from your knees and cry for forgiveness from the cross and resurrection out of the grave. Then do as Jesus did and lead His way from His grave through Him out of death through His life into His glory. This is Resurrection Leadership.
Inevitably, we take short cuts to long ways that lead us to zigzag lines along wilderness wanderings. What looks like a short cut turns out to be the longest way possible. Taking control of life and relying on ourselves to meet our needs virtually results in a long wander, rather than a short sojourn. We turn into a confusing wilderness. For Jesus, it was far more important that He trust the Father's good will than that He turn to the ill will of the Evil One. Often we fail to realize that when we take things into our own hands as leaders and rely on ourselves, we actually turn to the destructive will of the Evil One and reap his tares rather than the Father's fruit. After all, a starved Messiah was of no use to the Father, even as a failed leader cannot glorify the sovereign Lord or lead His people. It's all a matter of trusting Him and fasting a little while longer if that's what is needed. By saying no to the self-reliant Evil One who tempted Him, Jesus trusted His Father and proved Himself worthy of being the crucified Messiah. And for us as leaders not to trust ourselves but to trust Jesus turns us away from self-reliance and proves us worthy to lead the Jesus way, the way that takes us to the cross and the grave, then through His resurrection to the glory of His purpose and His power. Nothing could be more demanding nor more effective.
The death of the leader means broken leadership, but broken leadership means resurrection leadership. What could be greater?
Published on Tuesday, November 2, 2021 @ 3:05 AM CDT

The Real Leader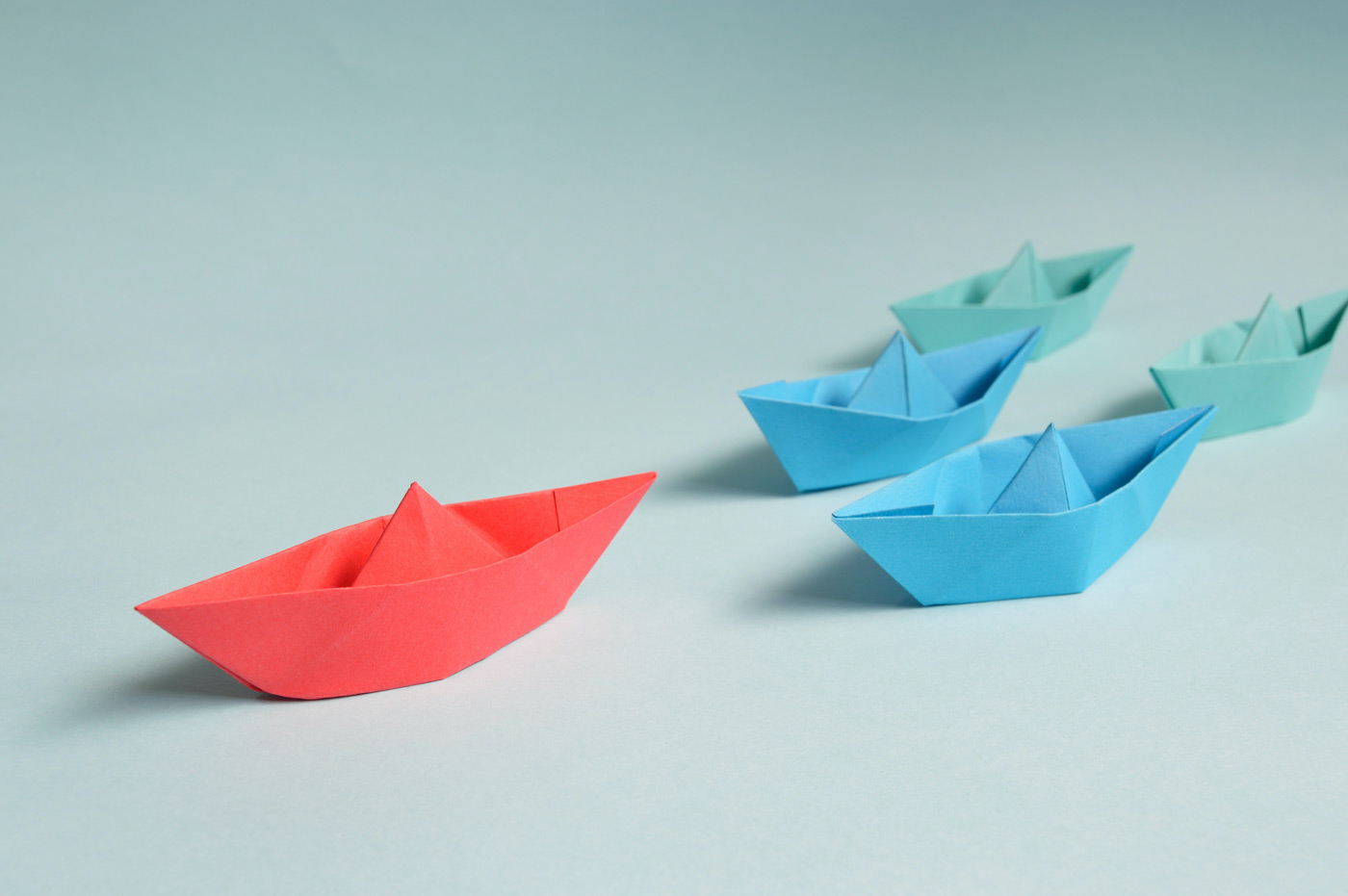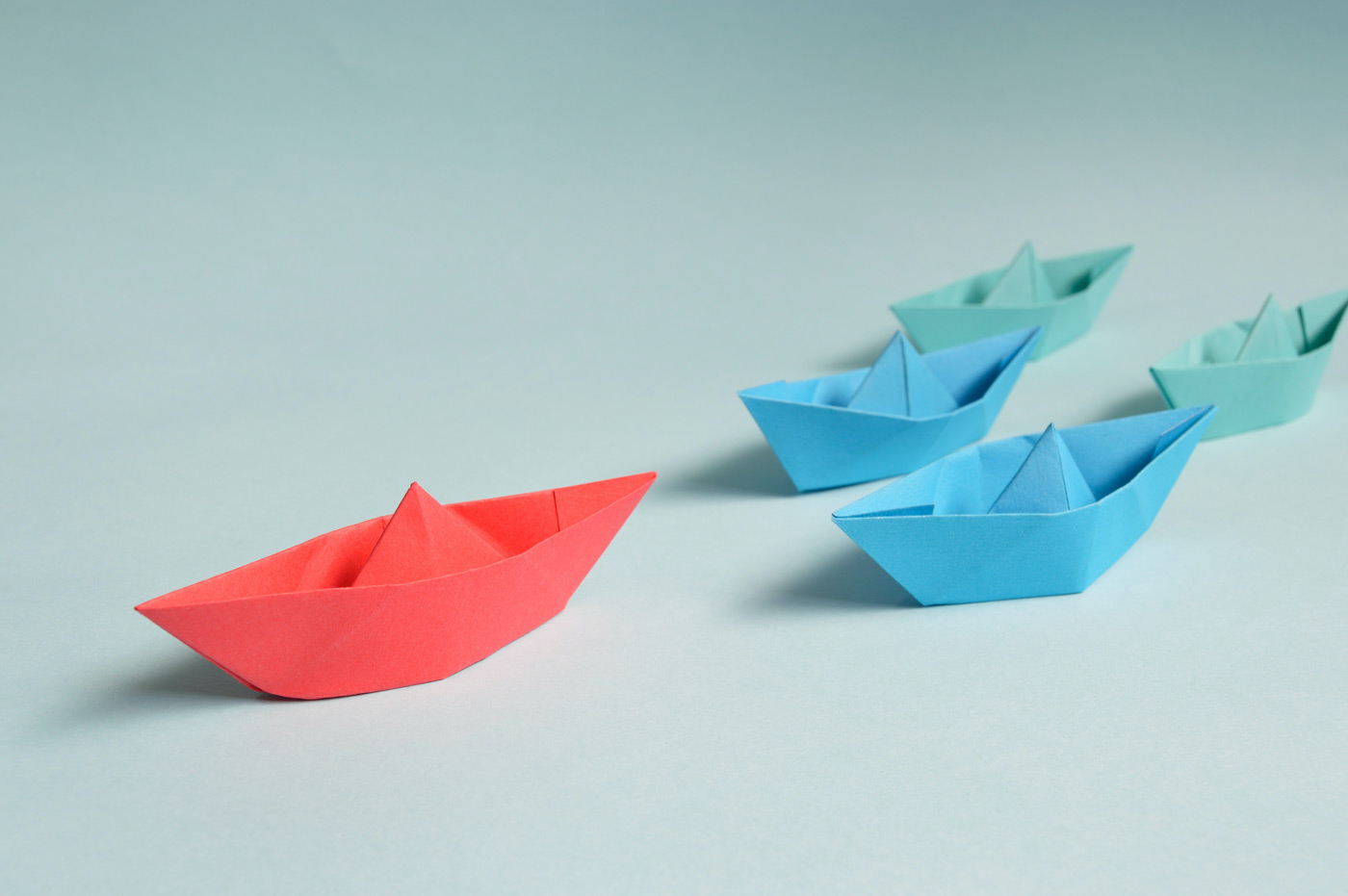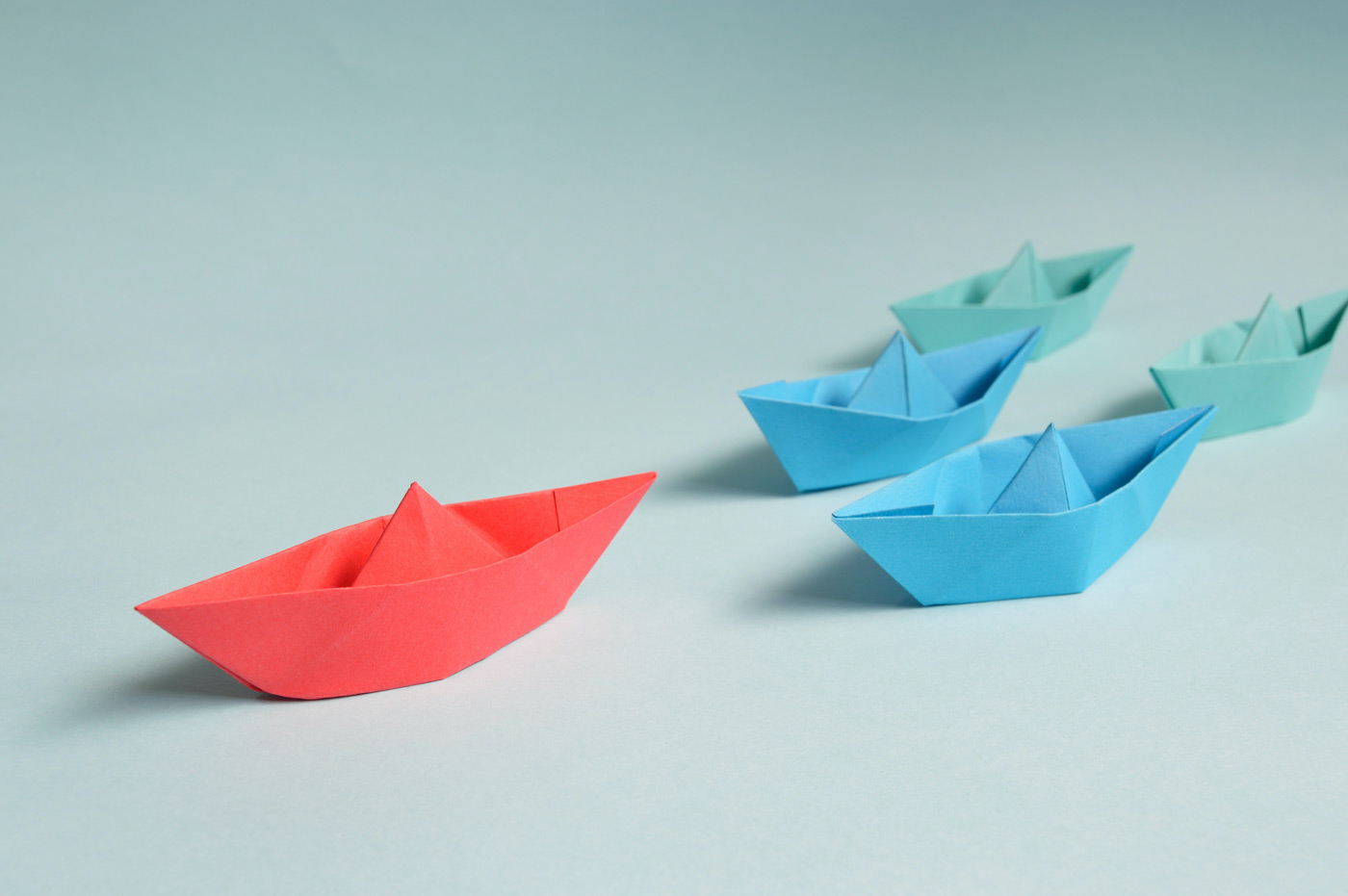 He is growing you to be the kind of man or woman He wants you to be so you can make a difference for Him—the kind of difference Jesus would make, since He is the One doing it through you. That means that your church, your career, your position, your marriage or your children can be His means of transforming you from who you are to becoming who He wants you to be.
Published on Aug 06 @ 11:04 AM CDT